Welcome to Smokedown Farm where our mission is to bring the best quality Connecticut hops to the best breweries in New England. We are achieving this high level of quality in Smokedown Hops by exceeding expectations in HSI, aromatics, and hopyard management. We recently added our own pelleting line which is allowing us to produce T90 pellets. The pellets are then packaged and frozen within 48 hours following harvest.
Smokedown Farm is a 9 acre hop farm located on Sharon Mountain in northwest Connecticut. We currently are offering seven varieties of hops grown in some of the best soils found in Connecticut. With our optimal soil and weather we are producing some of the most unique hop characteristics found on the east coast. For more information on the varieties and characteristics of our hops click the HOPS tab in our menu.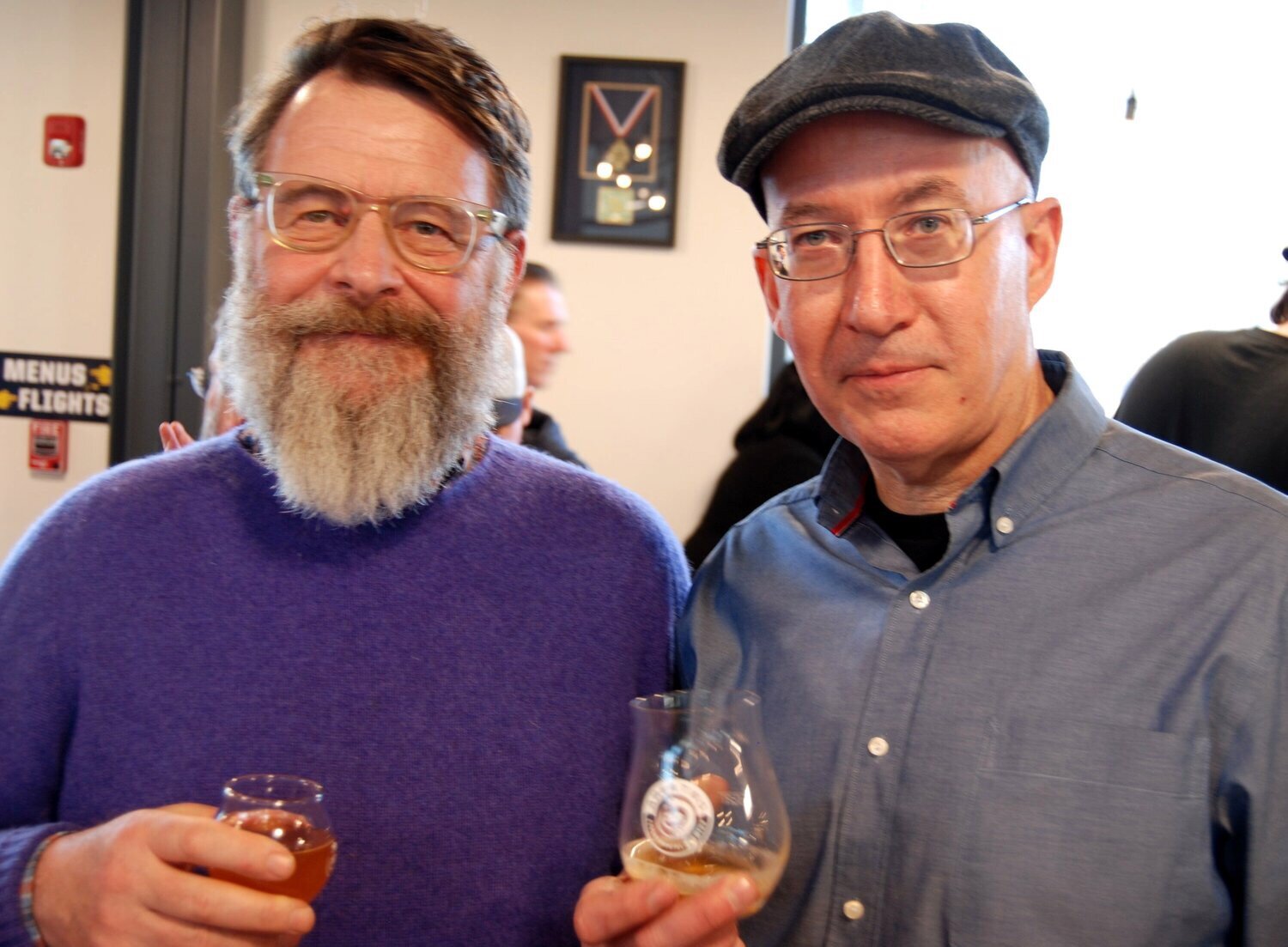 Dr. James Shepherd owner of Smokedown Farm (left) pictured with brewmaster Phil Markowski of Two Roads Brewing Company at the Area Two private grand opening.